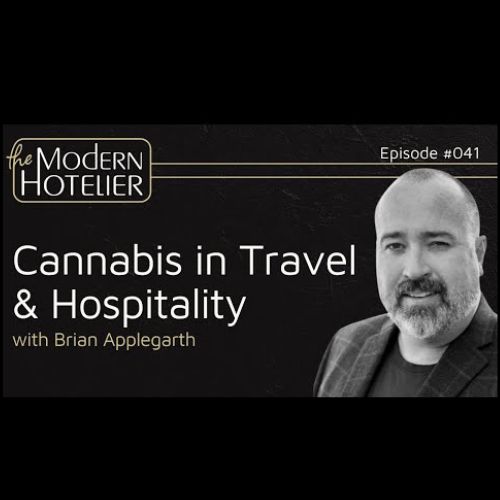 The Modern Hotelier Podcast Episode 41: Cannabis in Travel & Hospitality: Understanding Opportunities and Challenges for Hotels with Brian Applegarth
On this episode of The Modern Hotelier, podcast hosts dive into the fascinating world of cannabis-focued travel and the evolving cannabis travel trend with their guest, Brian Applegarth. Brian shares his expertise on creating enriching experiences for cannabis enthusiasts. From cannabis consumption lounges to effect pairing methods, Brian covers it all.
This episode explores the history and potential benefits of cannabis, the importance of mindful consumption, and how hotels can adapt to the rising popularity of cannabis. Get ready for an episode filled with education, inspiration, and a look into the future of cannabis in hospitality.
In this episode, you'll discover:
The growing and evolving cannabis travel audience
The risks of not being proactive in implementing cannabis strategies.
How cannabis effect-pairing (like wine pairing) is enhancing travel & hospitality experiences
How hotels can utilize hemp products, such as CBD and CBN
How to get started implementing a cannabis strategy on your property
How some hotels are adapting to the budding cannabis landscape